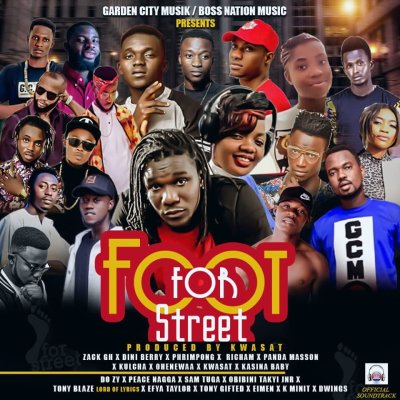 FOOT FOR STREET

an initiative of, an entertainment crew of young individuals who have come together to form a vibrant initiative whose essence is to make young and adults street beggars confident and poised to fit in any field efficiently by supplementing the knowledge given to them by the resources personnel.

FOOT FOR STREET

, seeks to create an interactive avenue for street beggars in Ghana and beyond through the organization of various projects interlaced with special training with resource persons on matters of career development, mind development and personal development in this project and also encouraging them by donating to them.

AIM/OBJECTIVE

The objective of this projects is to bridge the gap between the street beggars and those peoples who living comfortably with their relatives by donating, educating and entertaining well as giving them free health screening. Moreover, street beggars who find it difficult to associate themselves with peoples due to the feeling of being interior would be inspired and encourage in order to eraser these perceptions from society.
DO YOU WANT TO SUPPORT OUR PROJECT
WITH A MONEY DONATION ?
ACCOUNT NUMBER: 07 43 55 33 65